Calvin L. Garland, DDS
Our director, Dr. Calvin Garland, has dedicated his career to learning new and innovative techniques that will make your experience at RiverLake Family Dental a pleasure. With over 35 years of experience, Dr. Garland continues to take hundreds of hours of continuing education credits in all phases of dentistry with an emphasis on cosmetic dentistry.
"Since I was very young, I've always had an interest in dentistry. After graduating college as a biology major, dental school seemed like the natural next step. Becoming a dentist was the best career decision that I could possibly make, given how much I love both helping people and working with my hands.
"After over 35 years of practicing dentistry, I have learned that being a good dentist means having a sense of responsibility to do what's best for my patients. That's why I will listen to your concerns and come up with a solution that fits your dental needs as quickly as possible. I'll take as long as necessary to answer your questions and explain things so you understand them. My goal is to give you the beautiful, healthy smile that Mother Nature herself would be proud of."
BA: Biology, California State University, Dominguez Hills, 1973
DDS: University of Southern California School of Dentistry, Los Angeles, 1977
Member: American Dental Association, National Dental Association, California Dental Association, Sacramento District Dental Society
Advanced Training: Garland has taken hundreds of hours of continuing education credits in all phases of dentistry with an emphasis on cosmetic, orthodontic, and restorative dentistry.
When not practicing dentistry, Dr. Garland enjoys working out at the gym, playing racquetball, riding his Harley and spending time with his family.
---
Meet Our Team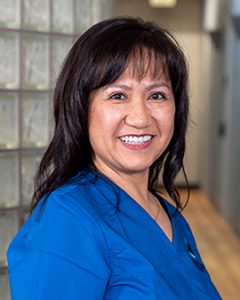 Tram has been in the dental industry since 1985 and joined RiverLake Family Dental in 1993. Tram received her Registered Dental Assistant license in 1987 and went on to complete her hygienist license from Sacramento City College in 1999. She is active in local charities, church activities and events, and has been married for 20 years and has two children. Outside of work, Tram enjoys cooking, baking, reading, swimming and the great outdoors.
---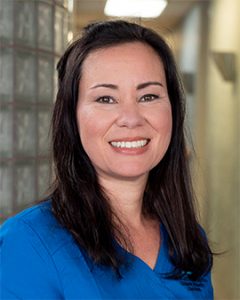 Jennifer joined RiverLake Family Dental in 1997 after graduation from Loma Linda University School of Dentistry. Jennifer has been a perfect fit for our team right from the start and she enjoys working with patients to improve their dental health. She also enjoys spending time with her husband and daughter, and traveling to destinations that are inspired by conversations with her patients
---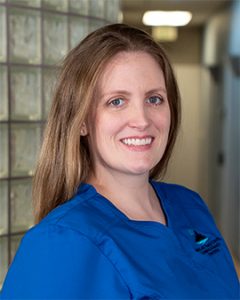 Janell graduated from a dental assisting program in 2000 and received her Registered Dental Assistant licence in 2002. When she is not assisting Dr. Garland in providing superb dental care, she is spending time with her daughter and long time boyfriend. She enjoys cooking, reading, listening to music, having fun with friends and family and taking weekends trips with her family.
---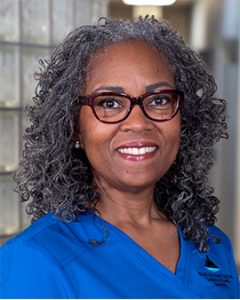 Cassandra graduated with an Associate of Science degree from Montclair College in 1975 and her Bachelor of Science degree in Dental Hygiene from USC in 1977. She practiced dental hygiene for several years before "hanging up her scalers" to begin managing Dr. Garland's office. Cassandra is the mother of three and enjoys spending time with her family, traveling, reading, sewing and going to the theatre and musicals with her girls. She also enjoys meeting new people, dancing and studying the Bible.
---